Our wonderful and talented friend Pepe came out to the farm to test out his new "toy"- a drone! Check out this amazing video!I'm especially proud of the OCD brush hog mower lines in the pasture~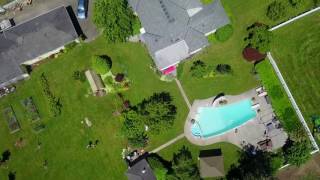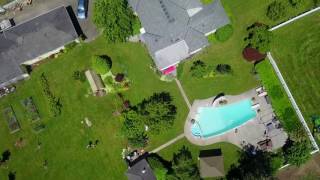 We partnered with Rocky Dog Ranch to raise these beautiful Brahman Angus cross steer. We implement rotational grazing to maximize healthy pastures and give these boys fresh grass throughout the season. We had to get a picture of the pretty daisies before the pasture was mowed down to encourage grass growth!
Berkshire Yorkshire Cross Piglets
Pearl's February litter of 9 piglets are AMAZING. Pearl is a fantastic mother, and takes good care of her babies. They are growing fast- they put on 7-10 pounds per week! At four months old they are over 100lbs! We selected "Fanny" to join our breeding program because of her sweet temperament and solid confirmation. Fanny also has 14 teats which means more piglets! Welcome Fanny!